Rob Lister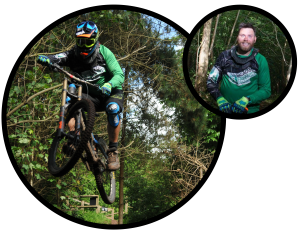 Club Chairman
Bikes: Rocky mountain Slayer, commencal Absolute sx
Bio: Started riding duel slalom in the early 90s then moved in to DH. Shortly after I joined the armed forces and traveled the world riding wherever I could. I then had to give up riding due to injury in the mid 00's but I moved to torbay in 2010 and got back in to DH/Freeride after riding at Scadson.
                  Gareth Haywood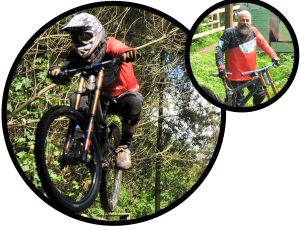 Trail builder
Bikes: Propain Rage World Cup (Big Bike 27.5"), DMR Bolt (little bike 26"), Commencal Absolut Origin (Jump Bike 24")
Bio: I've been riding bikes and skateboards since an early age, got my first full-sus in 1997 and haven't looked back since. Was involved in the building and upkeep of the early trails in Scadson back in the late 90s, along with racing the local OnABike DH series.
Got involved with Scadson Freeride Park in about 2012, maintaining and building new features and can usually be found up the park either riding or with a shovel. Oh and I like rum!! 
"Old enough to know better, stupid enough to try it anyway"
Vanessa May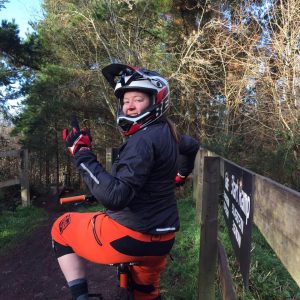 Club Secretary
Bikes: Santa Cruz nomad, Juliana fatardo
Bio:
                    Dan Grant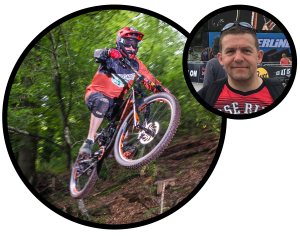 Gardener/Trail builder
Bikes: 2016 Santa Cruz 5010cc, 2016 Trek Slash, 2015 Giant Glory Advanced, 2016 Giant Defy Advanced Pro, 2011 Specialized Tri-Cross Comp, 2006 Identiti P60-24.
Bio: Started MTBing 3 years ago as recovery from a skiing accident, found Scadson just by chance on a local ride around the bay, met up on a dig day with the rest of the guys, offered help to rebuild the park and have been on the committee as "gardener/maintenance " since.
Lindsey Lister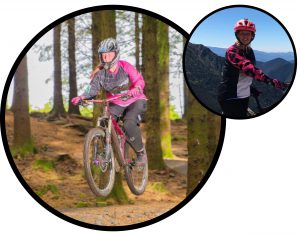 Bikes: Santa Cruz Bronson, Marin Alcatraz
Bio: Started riding with rob 3 years ago and started to really enjoy it progressing really well in my first year. Took a break to have a baby and was back on the bike within 2 months of giving birth to our baby girl. Often seen on the trails too she is one now and I've progressed beyond the level I was at before I fell pregnant with help from the scadson ladies group I manage along side my park secretary duties
                    Julian Jacobs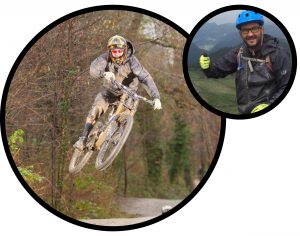 Treasurer
Bikes: 
Bio: 
                  Matt Brierley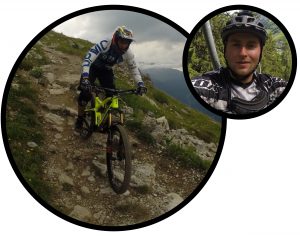 Trail builder
Bikes:
Bio:
                  Andy Smith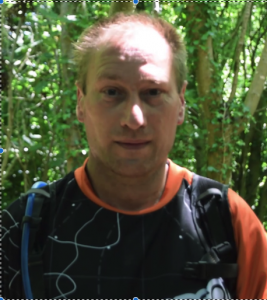 Trail builder / BBQ King
Bikes: Trek slash / Norco DH
Bio:
                  Chris Hindley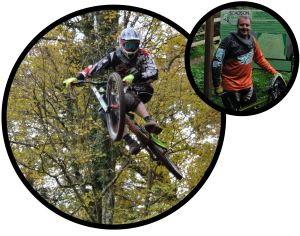 Trail builder / mad scientist
Bikes: Scott gambler 720 / Saracen dj
Bio: Started racing moto x in the mid 80's early 90's at age 6 finished at 13 through crashing, started riding mtb shortly after where I found my love for dh. Found scadson woods and have continued to ride there until the bike park was first formed.
Jay (Send it) Hudson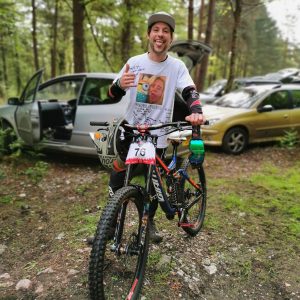 Marketing and Admin
Bikes: Giant Glory
Bio: Crashes a lot!